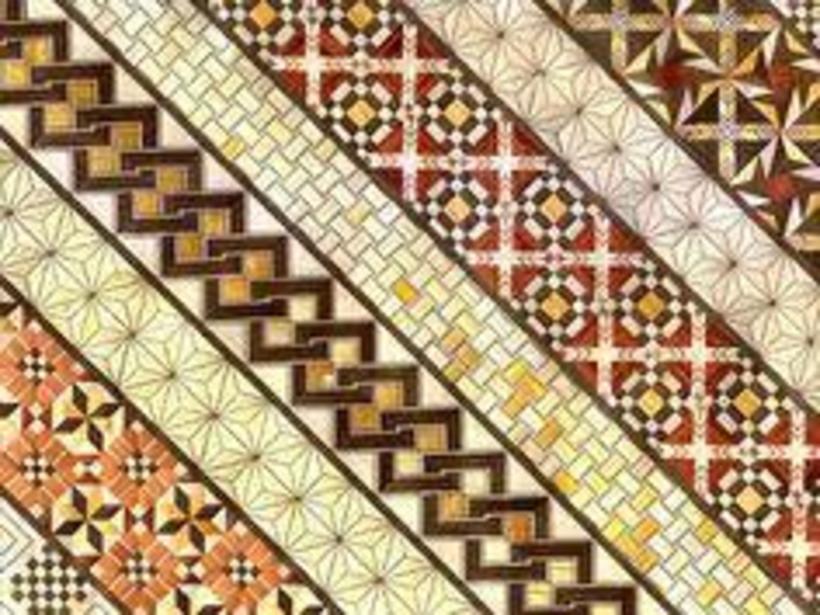 License
Summary
Please research about "YOSEGI."
A yosegi is crafted with numerous colors of wood, arranged in peculiar patterns.
This craft is practiced in Hakone (well known for a variety of trees). All materials are natural woods that are not colored in any way. No wood staining is used.
"Yosegi-zaiku is a type of traditional Japanese parquetry which originated during Japan's culturally rich Edo Period" Ingredients: Spindle tree (Euonymus spp.) and Ilex macropoda are used for white, aged Katsura tree (Cercidiphyllum japonicum) for black, Picrasma quassioides, mulberry (Morus alba) and Chinese lacquer tree (Toxicodendron vernicifluum) for yellow, camphor tree (Cinnamomum camphora) and Maackia for brown, black walnut (Juglans nigra) for purple, Japanese cucumber tree (Magnolia obovata) for blue and Chinese cedar (Toona sinensis) for red" Pick up your favorite five design patterns.