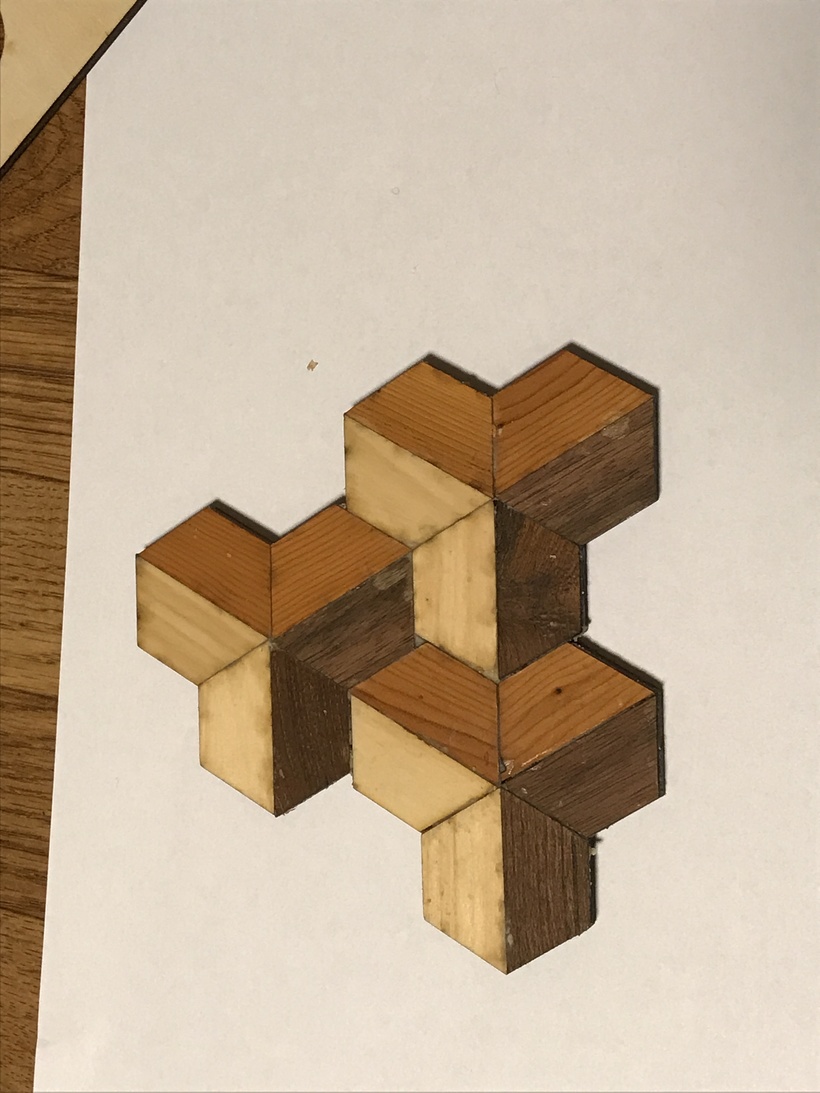 License
Summary
Here, I made a 3D imaged 2D coaster. Using different types of wood consisting of different colors, I attempted to make a 3-dimensional pattern using yosegi.
Put together the different typed trapezoid pieces together in the following pattern, in order to attain the dimensional touch to the yosegi

Finally, coat the entire coaster with all-natural nut oil.

Using the crushed peaces of nuts, scrub the surface of the wood.

This will allow the yosegi to find its natural glow to the finishing piece.