LOW COST TERRACE (FLAT SURFACE) SOLAR DRYER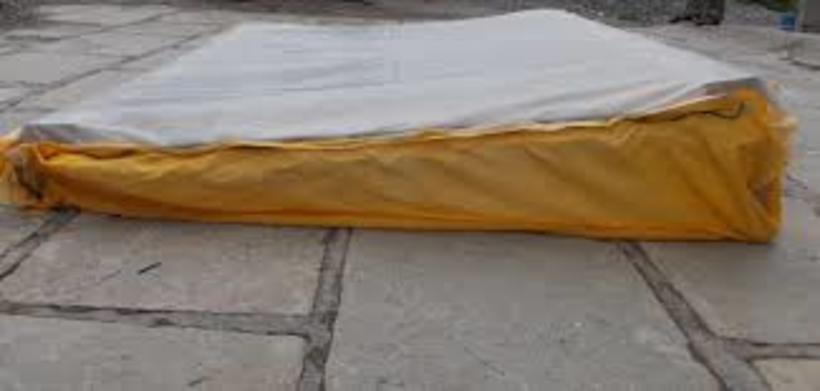 License
Summary
Drying of fruits / vegetables / Papad in open sun is traditional method of preservation. Quality of open sun dried food products are always concern due to contamination of dirt, dis-coloration and attack by pest (birds/ Monkey etc). To improve quality of open sun dried products and to add commercial aspect to it (as cottage scale processing), experiments were conducted at Vigyan ashram in summer(2015). As a result of these experiment, a low cost solar dryer is developed and tested on various traditional open drying products as leafy vegetables / Amla candy , Papad etc.
First Cut pinewood of size 5.3ft and 4ft, each two in quantity.


Join pinewood corners with the help of nut and bolts and after this procedure you get the frame of size 5.3ft X 4ft.


Provide gentle slope to frame by raising frame legs ( 20-30 % slope is sufficient ass snow in diagram below).


Join profile to side of batten.


Then cover it by UV stabilized film. Make film tight in profile with the help of spring attach with frame.


Fix side curtain in profile and tight it with spring.

Usages
The main objective of this dryer is to enhance quality of traditionally terrace dried (open sun) products and explore new applications (product range) from local Vegetables, Fruits, Papad, Fish etc as cottage scaled processing(drying) unit.