OLYMPUS A01-start a different view-by 3D printer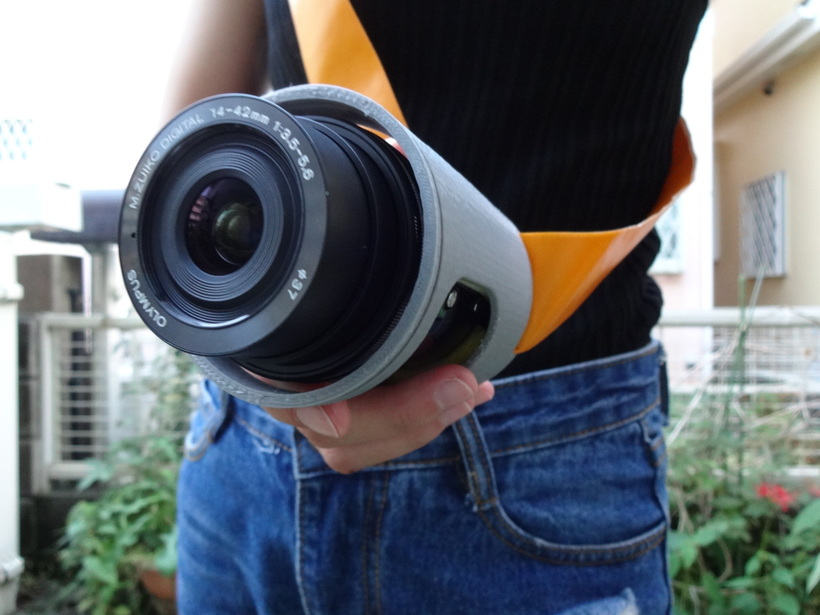 License
Summary
OLYMPUS AIR A01 make photography more easy and interesting.
Different from the camera inside the cellphone, A01 can make the photo's quality higher. My goal is to create an equipment, make the users easier to bring OLYMPUS AIR A01.
When the users go to outdoor activities, like mountain climbing or skiing.
If you put your OLYMPUS AIR A01 in the backpack, it is hard to take it out immediately.
So this equipment make user more convenient.
Insert a cylinder and a box.
Change the box's length, width and height.
Change the cylinder's radius and height.


"ALIGN" two objects by pressing the black dots.


"SUBTRACT" can make cylinder minus rectangle.
First step, choose the main object.(cylinder)
Second step, choose the object you want to minus.


"FILLET" can make round edge of your model.


Put the words on your object.
You can choose the font of the word.


Make the word soild. "EXTRUDE" Choose the words, and it'll come up an arrow.


Use "SUBTRACT" to make different pattern.


Start to make your own equipment.