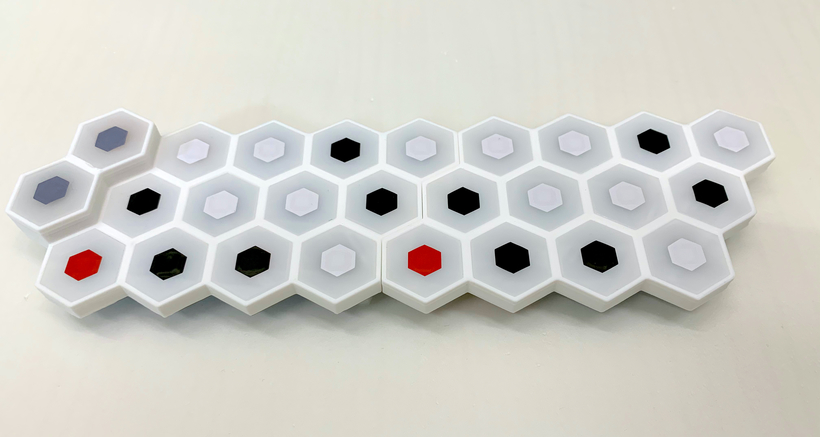 License
Summary
HoneycombBell(ハニカムベル)は、六角形の連なり(ハニカム型)による光るタッチ式の鍵盤楽器です。 USB MIDIによるMIDI Keyboardとして機能します。
1オクターブ分である六角形12個で一つのブロックとしてまとめられており、このブロックを上下左右に接続して、演奏面を拡張することが可能です。
なおこのたび 20A(20年秋モデル)と称して、Proto6をベースにして HoneycombBell を初めて商品化しました!  
The HoneycombBell is a glowing touch keyboard instrument based on a series of hexagons (honeycomb shape). It works as a MIDI Keyboard via USB MIDI.
It consists of 12 hexagons, each of which is an octave in length, arranged as a single block, and these blocks can be connected up, down, left, and right to expand the playing surface.
The HoneycombBell is now available for the first time under the name of "20A" (2020 Autumn model), which is based on the Proto6!